If you've traveled to the Balkans or spent any time in either Croatia, Bosnia and Herzegovina or Serbia, chances are you asked yourself this question:
Are Croatian, Serbian and Bosnian the same language? 
To a foreigner, it might seem that these languages are simply different forms of the same language, such as American and British English. 
However, if you ask locals if these languages are the same, you would get a firm answer – no, these are separate, distinct languages. 
Due to the harsh historical events of these countries, this might be a tricky question to answer. Here is our best explanation:
Croatian – Serbian – Bosnian
These images represent the flags of Croatia, Serbia and Bosnia and Herzegovina, the countries in which these languages are spoken and that were once a part of a bigger country called Yugoslavia. 
These three languages belong to the group of languages which are very similar to each other. In fact, learning one helps you understand the other two (three if you add Montenegrin, which is the youngest language in the group).
There are still discussions in the linguist circles whether these languages are simply variants of the same language. 
This is a very sensitive question in the Balkans. In fact, while some would argue that they are variants of the same language, the locals of each country would argue differently, and quite fervently so. 

Political climate and history

Languages like Croatian and Serbian have been developing separately for centuries. However, because of the political climate and the formation of Yugoslavia, these two languages were merged into one – Serbo-Croatian / Cro-Serbian and was taught as a single language for as long as Yugoslavia existed. 
For this reason, after their separation back into Croatian and Serbian, both languages had already picked up and retained some of the characteristics of the other. 
Locals who lived through that period or were born shortly after it would be completely familiar with the differences in the vocabulary and the meaning of the words. However, newer generations are not familiar, and hence they have a hard time understanding the other language completely, even though they can still communicate with each other without too much difficulty.
The differeces

These languages differ mostly in vocabulary and somewhat in syntax, but the grammar is pretty much aligned.

As you can see below, the biggest differences in vocabulary are between Croatian on one side, and Serbian and Bosnian on the other. But, these two languages differ slightly as well. Here are some examples:
| | | | |
| --- | --- | --- | --- |
| English | Croatian | Serbian | Bosnian |
| train | vlak | voz | voz |
| week | tjedan | sedmica | sedmica |
| bread | kruh | hleb | hljeb |
| thousand | tisuća | hiljada | hiljada |
| scientist | znanstvenik | naučnik | naučnik |
However, I did say that knowing one language helps you understand the others. The vocabulary between these languages has many similarities.

Look at these examples, for instance:

English
Croatian
Serbian
Bosnian

translator

prevodi

telj

prevodi

lac

prevodi

lac

reader

čita

telj

čita

lac

čita

lac

to organize

organiz

irati

organiz

ovati

organiz

ovati

salary

pla

ć

a

pla

t

a

pla

t

a

plate

tanj

u

r

tanj

i

r 

tanj

i

r

to insist

in

z

istirati

in

s

istirati

in

s

istirati

to comment

koment

ir

ati

koment

ari

sati

koment

ari

sati
Also, another difference between Serbian spoken in Serbia (important distinction since it's spoken in a larger part of Bosnia and Herzegovina as a native language) and Croatian is in "ijekavica" and "ekavica" (the different dialects). The difference is in the way that "yat" is written. For instance: 

Croatian: mlijeko (milk), lijepo (pretty), bijelo (white) – ijekavica
Serbian:  mleko (milk), lepo (pretty), belo (white) – ekavica

However, the Croatian language also uses "ekavica" in some northern parts of the country, and also "ikavica" in the southern part of the country (mostly Dalmatia and Istria). 
Ikavica would sound like this:

mlijeko (milk), lijepo (pretty), bijelo (white) – ijekavica
mliko (milk), lipo (pretty), bilo (white) – ikavica

These different dialects would take you some time to get used to and would basically feel like a different language.


Important to remember

It's also important to mention again that the locals who live in these countries don't see these three languages as the same. So, if you are traveling, don't make a mistake of telling a Croat they speak Serbian, Serb that they speak Croatian or Herzegovinian (the southern part of Bosnia and Herzegovina where the majority of population is Croat) that they speak Bosnian.

If you wish to learn how to speak one of these languages, check out this article where I discuss which language is the easiest to start with, and why.  
If you are interested in learning one of these languages, here are the best resources out there to help you get started. 
The best resources for learning Croatian-Serbian-Bosnian
Here is a sample of the Croatian Vocabooster and how it works. In this video you can learn 100 most important Croatian words, for free!
There are a few great curses and websites to help you get started!
I've put together a comprehensive list of fantastic resources for English speakers learning BCS (Bosnian-Croatian-Serbian): 

VOCABOOSTER CROATIAN AND SERBIAN

The VocaBooster Croatian and VocaBooster Serbian are great for learning Croatian and Serbian from scratch!
We've handpicked the most important vocabulary together with example sentences and native speaker pronunciations for those of you who want to start speaking and communicating in Croatian or Serbian from the very beginning. 
With this course, you will be able to make combinations from the start and you will be able to make lots of sentences yourself in record time. 
Each course comes with a full Anki Flashcard deck to help you memorize vocabulary easier.

GREAT WEBSITES

A great place to continue your language learning is a great website called Easy Croatian where you can study everything from vocabulary to sentences and grammar. They also provide native speakers for the vocabulary which is very important for correct pronunciation. 
HR4EU is a Web portal for Croatian language e-learning. Besides learning the language, here you can also learn about Croatia and Croatian gastronomy, culture and history. It is developed by  the Faculty of Humanities and Social Sciences, University of Zagreb and funded by the European Union.
Croatian 101 offers a spectrum of great resources from downloadable audio files, thematic vocabulary lists, games to make your learning more fun. There are also links to Croatian radios, Croatian news and a whole variety of free stuff to help you dive deeper. 
Memrise offers a variety of courses, from vocabulary and basic phrases to verbs and different grammar features. 
Live Lingua Project offers online Serbian lessons.
Another great resource to introduce you to these languages is BBC Languages Croatian, Serbian, and Bosnian.
Goete Verlag is a good source for beginner's lessons in Serbian. 
They also offer courses in Bosnian.

BOOKS

I've not checked these out myself, but they seem to have good rating on Amazon, which you might try out. 
Complete Croatian Beginner to Intermediate Course: Learn to read, write, speak and understand a new language (Teach Yourself) 1st Edition
Lonely Planet Croatian Phrasebook & Dictionary
Live Lingua Project offers online Serbian lessons as well as books for learning Serbian. 
YOUTUBE CHANNELS
Easy Croatian – as part of the Easy Languages channel, here you can learn Croatian from the Croatian streets, learning about the culture and its people as you go along.
Croatian 101 Lessons – following lessons in order, this YouTube Channel offers the basics of this language in short videos. 
Check out this great YouTube channel called SerbianLessons. They offer a variety of free video lessons in Serbian.
A YouTube channel called EasyLangauges also has a few videos for learning Serbian. 
Serbian Language Podcast is a great place to get some free lessons! They offer new episodes every week. 
I hope that this article has provided you with an insight into Croatian, Serbian and Bosnian. 
Remember, even though these languages may be complex, there are several benefits of learning these languages. All you need is to find a strong motivation to keep you going when the going gets tough.
Learn the most important vocabulary first

Don't get tangled with grammar too much at the beginning

Find a good teacher

Stay motivated!
We are here to help you with your language learning journey. If you have any questions, contact us and we'll be happy to help.
Feel free to share this article with a friend eager to learn Croatian-Serbian-Bosnian!
Sretno! (Good luck!) 
This article is a part of a set of articles called Croatian Language Series. If you would like more information about different aspects of Croatian, please visit the related posts:
About the writer of this acticle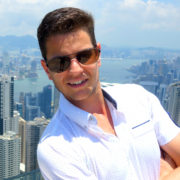 Jan van der Aa traveled to over 100 countries and learned 10 languages before he turned 30. On this website, he shares his language learning experience and helps people from all over the world to learn languages faster.
Jan van der Aa
Co-founder LanguageBoost
Contact details:
Languageboost OÜ
Narva mnt 5
Tallinn, Estonia
VAT: EE102137978
Registry code: 14563273
info[at]languageboost.biz