In the previous post, I've talked about how you can reach a conversational level in your target language within weeks. 
The "bad" news is – learning a language does take time and effort, it's hard work. The "good" news is – you don't need months, but rather a few weeks of work to achieve a conversational level.
Still, learning a new language is a skill that you need to develop.
So, in this blog post, I want to share with you the three stages of acquiring any new skill and how these can be applied to learning a new language.
But, before diving in and talking about the three principles of rapid language learning, it's important to fully appreciate the fact that you ARE able to learn new skills.
You, too, can learn a new skill
A lot of people give up on learning a new language when they hit the frustration barrier (which I talked about in the previous post). You've been learning a language for a while but you realized you're still not good at it. Or good enough. Or as good as you had hoped or expected.
So, you get frustrated and, in the end, you give up entirely. 
Maybe you were like me and weren't really good at learning foreign languages at school so you feel a bit apprehensive about even trying to learn. 
Don't be!  
The brain is like a muscle and the more you train it, the stronger it becomes and the better it performs. In other words, the more you practice, the more you learn. And, the research indicates that all brains are capable of improving skills by practice.
So, it doesn't matter if you were previously good at learning languages or not. It doesn't matter if you've tried before and failed. 
The fact is, if you do put the time and use the right method of learning, you can achieve your goals!
If you've been learning your target language for a while, but are not satisfied with your current level, let me ask you this simple question:
How many hours have you practiced? 
No, I'm not talking about how many hours you've studied, I'm talking about practicing speaking skills, or "output''.
When you look at the number of hours that you've invested in your speaking skills, does that maybe explain why you are not good at speaking?
Maybe you feel that you're not on a high enough level to be comfortable to start speaking yet?
I'll cover that in more detail in one of the following blogs, but let's take a look now at the ''three-stage model'' of skill acquisition and you'll see how important it actually is to start using and practicing (i.e. speaking) what you have learned as soon as possible. 
This model applies to both physical and mental skills like language learning.
So, here we go!
Anyone can acquire a new skill including learning a new language.
#1 Cognitive stage – gathering information
The beginning stage of your language learning journey. 
At this stage, you're learning your first vocabulary and you're getting familiar with the pronunciation and basic sentence structures. You're 100% focusing on input.
It's obvious why this stage is the beginning and essential stage of your language learning. You have to build a vocabulary of the target language in order to understand it and speak it. 
A characteristic of this stage is that you get to see big gains. In no time, you can go from not knowing anything about the language to knowing the basics of how the language works.
It's maybe the reason why people stay on this stage and don't move on to the next in time. You spend all the time on input, learning and memorizing vocabulary that you delay moving on to the second, a very important stage of learning. 
The first stage is all about input – learning new vocabulary.
#2 Associative stage – practice
Even though it makes perfect sense to spend a lot of time on expanding the vocabulary, the sooner you move on to the next stage, the faster you will reach the desired level of speaking. 
During the associative stage, it's about learning how to perform the skill, in this case, the skill of speaking a foreign language. We all want to become fluent but unfortunately, we can't become fluent by just studying, we need to practice our output.
This is where a lot of people run into trouble and hit the frustration barrier that I mentioned before. 
The truth is, you will be bad at it. Speaking a language you've never spoken before will be very uncomfortable and difficult for you.
But, it's also true that everyone's bad at it! You're no exception. In fact, consider yourself as a part of the club. 
Practicing a language that you've never spoken before is difficult and takes some serious willpower and effort. Practicing your speaking skills can be very uncomfortable at the beginning, and pushes you out of your comfort zone.
In spite of the difficulties and discomfort, this stage is crucial if you want to improve! Why?
Because, at this stage, we discover where our "holes" are, and we learn from the feedback that we receive from others. This is also where we start "activating" the language in our brains. If you try to skip this stage, you will never be able to speak your new language. 
No pain, no gain!
It's crucial to use what you have learned in the first stage if you want to reach a conversational level quickly. Get out of your comfort zone and start using what you have learned. 
#3 Autonomous stage – learning on 'auto-pilot'
After pushing through the second stage, you arrive at the autonomous stage of learning. 
At this stage, you speak the language relatively well. You don't need to think too much about grammar anymore and you can easily express yourself. This doesn't mean that you don't make any mistakes and it certainly doesn't mean that your accent is perfect. 
At this stage, you can improve by just consuming and using the language on a regular basis. Learning takes less effort and feels more natural. Think about speaking your target language with friends, family, at work, watching movies in your target language and lots of reading. 
The good thing here is that you can almost improve automatically by just doing activities in your target language. The downside is that progress is slow. 
The most important part of your learning journey is pushing through to the third stage where you already feel more comfortable using your target language. 
One of the most important aspects of learning in order to persevere at this stage is motivation. 
Becoming good at a foreign language takes time and effort. Without enough motivation, we tend to give up too easily. 
Therefore, before you start your new language learning journey, first ask yourself the following questions:

1. How will speaking the language change my life? 
Think about how much better your life would be if you speak your target language fluently. 
Would it help your career? 

How would your friends and loved ones who speak that language react? 

What doors could it open for you in your life?  

Or do you just feel a strong connection with the language? 
No matter what your reason is, you should at least have a few very good ones in order to stay motivated!

2. What will it take me? 
Are you willing to do the hard work? 
Language learning requires a lot of time and effort. Of course, we are here to guide you. We'll keep you motivated, give you the best study advice and provide you with the best materials to achieve success, but in the end, it's really you who have to put in the hard work. 
The good thing? Learning a language can be fun and highly rewarding!
3. How much time am I willing to invest?  
Are you willing to invest in a good course and are you willing to invest the time? 
We have loads of techniques for you that will allow you to reach a conversational level quicker than ever, but in the end, the time spent with your target language will be a big factor that determines your success. 
There is no magic pill; learning a language takes time. 
Now that you're familiar with the three stages of learning a new language, write out the list that would keep you motivated through those difficult days when you are tempted to give up. 
Remember, no pain no gain. If you stick to it, you can reach the third stage and be confident as you use the language you've learned!
In our following blog posts, we will be talking about effective learning techniques. 
However, it's important to know that even with the best learning techniques, success isn't guaranteed. It still takes time and effort. There's no magic pill!
If you want to find out more fast, you can learn more in our e-book The Art of Rapid Language Learning. 
About the writer of this article: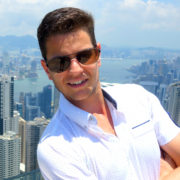 Jan van der Aa traveled to 100 countries and learned 10 languages before he turned 30. On his website he shares his language learning experience and helps people from all over the world to learn languages faster.
Jan van der Aa
Co-founder LanguageBoost
Contact details:
Languageboost OÜ
Narva mnt 5
Tallinn, Estonia
VAT: EE102137978
Registry code: 14563273
info[at]languageboost.biz