When you decide to learn a new language, it can be quite hard to know where to start. 
Languages have so many aspects, from vocabulary to sentence structure and grammar, listening, reading, writing… Enough to make you dizzy!
So, where do you start? 
Learning a new language doesn't have to be overwhelming! In fact, in one of our previous blogs, I talked about how you can reach a conversational level in any language fast within a few weeks. 
But, how do you do that? Languages have thousands of words, some have a very complex grammar and it seems impossible to achieve anything in just a few weeks. 
The secret lies in focusing on the most important and most used vocabulary in the language to achieve a conversational level quickly – the magical 2.5%.
In order to speak a language fluently, you need to know thousands and thousands of words. 
The thing is that in order to just hold basic conversations, knowing a few hundred words (and knowing how to use them), is often enough.
This principle is called the Pareto principle, also known as the 80/20 rule. It basically states that you get 80% of the results from only 20% of work. This principle can be applied in language learning as well.
We have used this principle in creating all of our language courses and our students were amazed by how much they can say with only a few hundred words. 
Think about it this way – in your first conversation in a new language you most likely won't be discussing things like politics, the meaning of life or nuclear physics. Most of the time you'll need to know how to introduce yourself and ask basic questions. 
In fact, when learning a language, to move from making basic conversation to quickly getting to a conversational level, you need to focus on vocabulary that natives use the most. 
And that's where we get to the magical 2.5%.
 The Pareto principle, also known as the 80/20 rule basically states that you get 80% of the results from only 20% of work.
In Spanish, for example, it's said that you only need to know 2.5% of the vocabulary to speak 95% of the daily language. 
Often, people ask us how our students can reach a conversational level in Spanish so quickly. Well, there are a few reasons for this but here's our first secret:
In the beginning, we only focus on 2.5% of the vocabulary that you really need for your first conversations as a beginner. We call it the "Magical 2.5%''.
You see, most traditional language courses teach you difficult words and focus too much on grammar and words that you don't need in the beginning. Learning words that you're not going to use anytime soon, can be frustrating and demotivating. 
If you want to speak a new language quickly, focusing on the most important vocabulary is a must.
Now you might think, but how can I understand native speakers and read books in my target language if I only know a few hundred words. The answer is you won't be able to do so. For now, we only focus on the basics, the rest will follow later.
So if you're learning a foreign language with resources that teach you a lot of irrelevant words, try to only focus on the words that you really need. It doesn't hurt to learn new irrelevant words too, but don't try to memorize these. Instead, focus on what's curial. 
But, if there are thousands of words in a language, how do you choose which ones you need to learn first? 
At the beginning of your language learning, focus on the basic vocabulary.
What you should be focusing on
If you've learned one or two foreign languages already, you might have a good idea of the relevance of a word that you're learning. 
If you are just getting started, then focus on:
Pronouns such as I, you, he/she/it.

Basic verbs such as to be, to have, to learn, to live, to want, to go, to come.

Basic grammar such as the word order, basic verb conjugations.

Time indicators such as now, today, tomorrow, yesterday, later.

Basic nouns 
If you focus on the right words, knowing a few hundred of them is actually enough to start practicing your speaking skills.
Which brings me to another important point which I have discussed in our last blog post [insert link]. If you want to improve in your new language quickly, it's crucial to start using what you have learned as soon as possible. 
However, only memorizing words will not get you to a conversational level. This is something I will discuss in our next blog post so keep reading!
If you want to find out more fast, you can learn more in our e-book The Art of Rapid Language Learning.
About the writer of this article: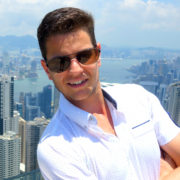 Jan van der Aa traveled to 100 countries and learned 10 languages before he turned 30. On his website he shares his language learning experience and helps people from all over the world to learn languages faster.
Jan van der Aa
Co-founder LanguageBoost
Contact details:
Languageboost OÜ
Narva mnt 5
Tallinn, Estonia
VAT: EE102137978
Registry code: 14563273
info[at]languageboost.biz