What are the myths of language learning?
They are all those reasons (excuses) we tell ourselves that will stop us from starting to learn a new language or make us give up on it as our motivation loses momentum. 
Let's break them down so that we can see that all those reasons are actually no reasons at all. 
Yes, learning a language does take time. Yes, it takes effort. Yes, it takes discipline, perseverance, and hard work. However, the benefits are wonderfully rewarding and, if you use the right method, you will see that it's not so hard after all. 
So, let's break the myths of language learning together, once and for all!
"

I don't have enough time to learn a language.

"
What you're really saying here is that learning a foreign language is not a priority for you, for the moment at least. This can actually make perfect sense. 
The thing is that even if you have a family, a stressful job and a busy social life, you might have more time for studying than you might think. 
Think about the hours that you spend in your car, or in public transportation. Or those moments when you're simply waiting for the bus, washing the dishes or ironing your clothes. 
How much time do you spend on the activities on a daily basis that I just mentioned?
A 20-minute commute is equivalent to…
– 40 minutes a day.
– 3 hours 20 minutes a week.
– 14.5 hours a month.
– 174 hours a year.
What if you could learn a foreign language during this "dead time''? 
We recommend that you learn new vocabulary while commuting with flashcard applications. Audio courses are also great for those who spend a lot of time commuting. 
"

I am too old to learn a new language.

"
Many people believe that the best age to learn a new language is before puberty, but new research shows that adults are actually better at language learning. 
Learning a language as an adult has many benefits:

– You can already speak at least one language.
– You have a lot of experience in learning new things.
– You have more self-discipline than children.
– You're able to find and fix your own mistakes.

It is true that if you learn a language at a later age you're most likely not going to sound like a native speaker. Another benefit that children have is that they're not afraid to speak.
That being said, it takes children at least six years to learn their first language while adults can reach a conversational level in months, and fluency in about two years. If they are motivated at least.
"

I don't live in a country where my target language is spoken.

"
Although living in a country where your target language is spoken can be very good for the motivation to learn the local language, it can also be intimidating.
Some people believe that the so-called language "immersion'' is the key. Being surrounded by the language 24/7 and speaking it, is indeed a great way to reach high levels of fluency. 
However, we don't think it's the best way to start.
We learned most of the language that we speak at home. We used the principles taught in our book The Art of Rapid Language Learning (which we have also presented in our recent blogs) and combined these with practicing our speaking skills with natives speakers on websites like italki.com. 
You can also practice your speaking skills offline by looking for language exchange events in your city on websites like meetup.com.
We always recommend to first reach a conversational level before traveling to the country where your target language is spoken. This way you avoid becoming overwhelmed and it will be much easier to practice your speaking skills. 
"

But I'm bad at grammar.

"
Me, too! Grammar is actually my biggest weakness in language learning, yet my grammar in most languages is pretty good. 
Why? 
Because I don't study grammar. I pay attention to how native speakers talk and try to imitate how they say things.
Some people think that if they want to speak a language well they need to know all the grammar. Although studying grammar can help, it's often not a requirement. 
If you're not a linguist or a real language lover, learning grammar doesn't sound very attractive to you. That's OK. Don't focus on the rules in the first place. 
Instead, first, learn how to use grammar and take a look at the rules later. This way grammar rules will make a lot more sense. 
"

What if I cannot understand native speakers?

"
In our previous blogs, we have talked a lot about improving your speaking skills, not so much about improving your listening skills. People often ask us how they can improve their listening skills so that they can understand everything native speakers say. 
The reality is that understanding "everything'' native speakers say, is one of the highest levels that you can reach. Out of the twenty languages that both Lucas and I speak combined, there are only a couple where we have managed to reach this level.  
When you just start learning a new language, the first goal is to break the "frustration barrier'' and get to a level where you can hold simple conversations with native speakers who adjust to your level. 
Once you get to this stage, you can improve your listening skills by listening to native audio recordings and at the same time read along with the transcript. 
We recommend using a tool like Lingq for this. If you do this for long enough, you will eventually reach a level where you can understand almost everything native speakers say. 
Unfortunately, there is no shortcut here. Don't forget that reaching this level often takes years of input. 
Motivation is more important than talent. Although it is true that some people learn some things faster than others, that doesn't mean that you need talent.
My teachers said I wasn't talented either, yet I managed to pick up ten languages. You probably just want to learn one new language, why would that be impossible?
We've interviewed polyglots from all over the world and we asked them what their secret to success was. Motivation is the answer and we couldn't agree more.
I made a fun video with Ed from ''La Ferfection'' where we interviewed polyglots about talent.
Mastering a new language can take a lifetime. Motivation is the key and in the end, there are no real shortcuts. You'll need to put in the hours to eventually reach high levels of fluency. 
However, becoming conversational in a new language is much easier. Yet, most people fail to hold conversations in the language that they've studied for years.
The key to reaching a conversational level is to stop learning irrelevant words and grammar. Instead, learn the most important words first. Use the effective memorization techniques mentioned in our blog. 
Once you know a few hundred words, start making combinations with these words and generate your own sentences. This is the only way to "activate'' the language in your brain and start speaking.
And remember, successful language learners put in the work. They are action takers!
So, what are you going to do?
About the writer of this article: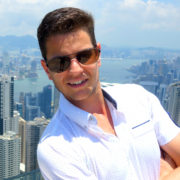 Jan van der Aa traveled to 100 countries and learned 10 languages before he turned 30. On his website he shares his language learning experience and helps people from all over the world to learn languages faster.
Jan van der Aa
Co-founder LanguageBoost
Contact details:
Languageboost OÜ
Narva mnt 5
Tallinn, Estonia
VAT: EE102137978
Registry code: 14563273
info[at]languageboost.biz